I absolutely adore Maui, but the costs of a tropical vacation in Hawaii can be absolutely ridiculous. Luckily, there's plenty of things to do in Maui on a budget, and I'll show you my favorite ones!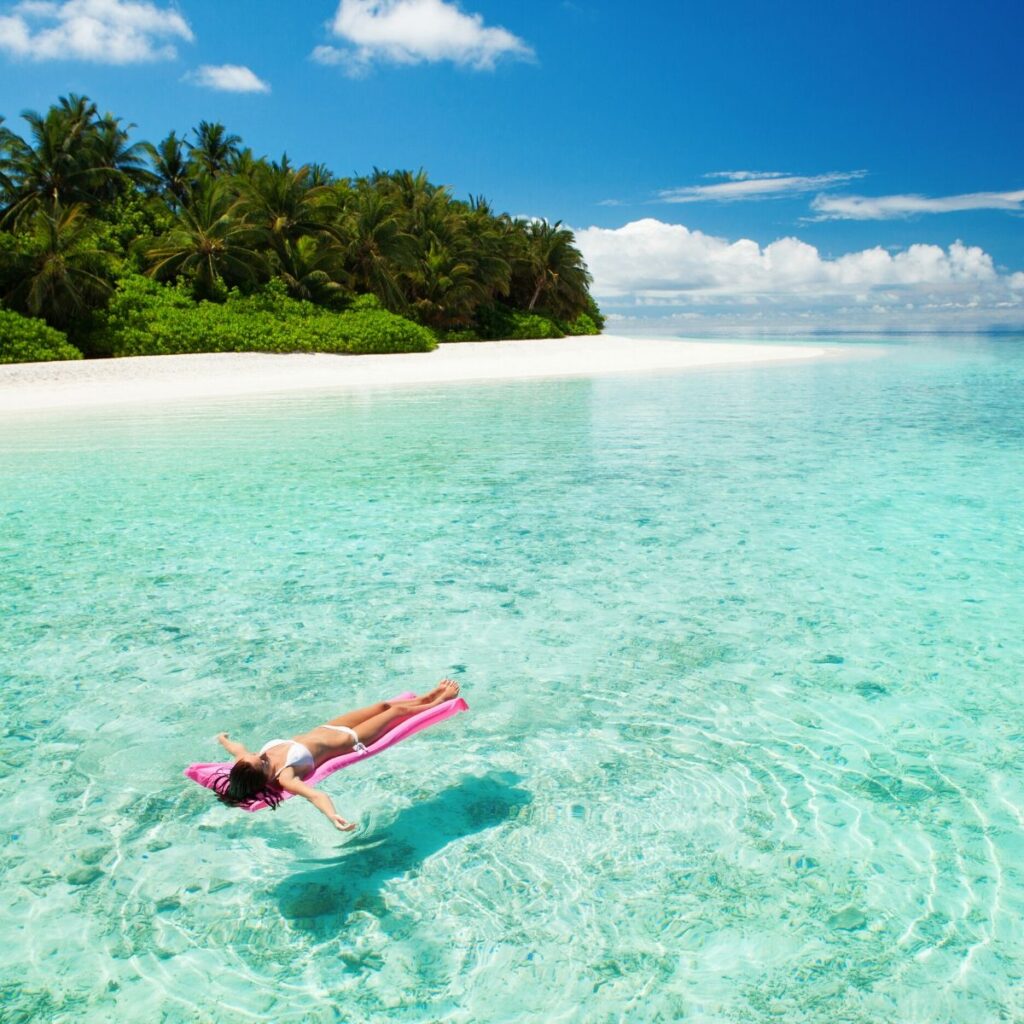 This post may contain affiliate links. This means I'll get a commission (at no extra cost to you!) if you purchase through my link. Please see my Disclosure page for more information.
You'll fall in love with the warm tropical beaches in Maui, with the beautiful sunsets, with the AMAZING food. You just can't go wrong when you visit Maui. There are so many adventures that you can have, it's an outdoor enthusiast's paradise.
With that in mind, I've compiled a list of some of the best, CHEAP things for you to do when you visit Maui.
Things To Do in Maui on a Budget
Exploring the beaches in Maui is the perfect way to do Maui on a budget. Maui is known for its beautiful beaches, and I never get tired of exploring a beautiful beach.
Spending a day at the beach is perhaps one of the best cheap things to do in Maui! Keep reading to see some of my favorite beaches in Maui, and some of the best activities to do in each of them!
Free Things To Do in Maui
Below you'll find some of the most fun free things to do in Maui. My goal is to show you that you can totally do Hawaii on a budget when you travel to the islands!
Snorkel Right Off the Beach
Have you ever been snorkeling? There's few things better than swimming in crystal clear waters with beautiful underwater scenery right in front of you.
Maui has PLENTY of snorkeling spots, including some you can access right off the beach. All you need before you visit is an affordable snorkel set like this one, and some reef safe sunscreen as well! Here are some of my favorite Maui snorkeling spots:
Black Rock Beach
Honolua Bay
Kapalua Bay
Napili Bay
Swim with Sea Turtles
Consider yourself lucky if you're able to actually see or swim with a sea turtle when you're in Maui!
Here's a couple of places where you may be able to see or swim with sea turtle in Maui:
Turtle Town: this is one of many perfect day trips from Maui! If you book the snorkeling day trip with Pride of Maui to Molokini, often one of their stops is Turtle Town. It can be hard to find the Turtle Town beach, so make sure you ask at your hotel for directions!
Black Rock Beach
Kapalua Bay: this is the only place we actually found a couple of sea turtles at when we visited Maui!
Please do keep in mind that these creatures are protected by law, so make sure you keep your distance, don't harass them, and definitely DO NOT touch them.
Relax at The Beach
There are so many beaches in Maui, it's hard to pick my favorites! You can definitely have a relaxing day at any beach in Maui.
Exception: I'd avoid Makena Beach – the water is supposed to be dangerous and the lifeguards make sure you know it every ten minutes over loudspeaker.)
I will say that I found the beaches on the West and North sides of the island to be much calmer than the beaches in Wailea. But this all comes down to personal preference, so make sure you explore around and see what you like!
Here are some of my favorite beaches in Maui, sorted in no particular order.
Kaanapali Beach
Black Rock Beach
Kapalua Bay Beach
Hamoa Beach (past Hana town, often pretty deserted)
Kuau Cove (by Mama's Fish House)
Check Out a Black Sand Beach
Black sand beaches are a stark contrast to the rest of Maui's beautiful beaches. The sand is black due to the volcanic activity that has formed the Hawaiian island. Black sand beaches make for beautiful (and different) photo ops!
In Maui, perhaps the most famous black sand beach is Honokalani beach at Waianapanapa State Park. This beach is best visited when you're driving the road to Hana so add it to your list!
Watch the Sunrise
Maui might be the perfect place to see a beautiful sunset over the Pacific Ocean, but it's also a great place to watch the sunrise in the morning. Perhaps the best place in the island to watch the sunrise is at Haleakala National Park.
Haleakala is a dormant volcano with plenty of hiking, stargazing and other activities to do, but the sunrise is unlike any other. We woke up at 3am in order to make the drive up to the summit for this amazing budget friendly Maui activity! When the sun rises over the clouds, and a traditional sun dance is performed, the experience is simply awe inspiring.
Note: you need to make a reservation in advance. Also make sure you dress in warm clothing. Temperatures at the summit can drop to freezing, so be prepared by packing a nice warm jacket like this one!
Check out the Lava Fields
While Maui might be known for its lush greenery, the island was formed by nutrient rich volcanic eruptions. A super cool and unusual thing to do in Maui is to check out the Lava Fields.
My favorite place for this is at 'Ahihi-Kina'u Area Reserve. Here you'll see the beautiful black lava fields that created the island. The lava fields stand in sharp contrast to the ocean blue water.
It gave me a deep appreciation for the beauty of the island to see what it originally started out as.
I love this part of the island because not too many people go here so it makes for a secluded spot for you to explore. Bonus: we saw black goats blending into the lava rock when we visited, so keep an eye out!
Go for a Hike
Hiking in Maui can be a blast. You'll be able to see parts of the island that you may otherwise not be able to access, including some beautiful waterfalls.
Make sure you wear sunscreen (reef safe, always), a hat, and sturdy hiking shoes. Hike with a buddy and bring plenty of water – it gets very hot there!
See the Stars
Have you ever been stargazing? If you live in a big city like me, you may never get the chance to see a dark sky illuminated by a sea of stars. It turns out that Maui is a GREAT place to see the night sky! Because the island doesn't have too much light pollution, you're able to really see some beautiful skies from the right places.
Halekala: this national park is not just great to watch the sunrise,but also a perfect spot to stargaze. You don't need reservations, but you do need to pay the entrance fee. Make sure that you dress appropriately, I recommend a warm jacket, cozy socks, and a good blanket. Also, don't forget your flashlights and snacks for your time at the summit.
Hyatt Regency: the Hyatt offers a stargazing tour, complete with chocolate, champagne and strawberries (special couples tour). We stayed at the Hyatt for our Maui trip and loved it! Check out the hotel grounds and Kaanapali Beach while you're there.
See a Banyan Tree
Maui boasts the largest Banyan tree in the state of Hawaii – it covers over 1.9 acres! Located in Lahaina town, the Banyan tree is more like a bunch of interconnected trees that provide a large canopy and much needed shade from the Maui sun.
Due to the peaceful shade you can find, this one of my favorite unusual things to do in Maui! Bring a book and enjoy a relaxing afternoon underneath one of the many branches of this majestic, 150+ year old tree.
Go For a Drive – Road to Hana
Driving the road to Hana appears on every list of best things to do in Maui and there's a reason for that. There's so much that you can do on this drive. You can explore a bunch of different waterfalls, visit some cool beaches, buy fruit off the stand, and so much more.
This is probably one of the best ways to see a different part of Maui on a budget!
Explore Waterfalls
There are a ton waterfalls in Maui. Some of them are only visible from a helicopter, but plenty are accessible by foot.
For example, when driving the road to Hana, I came across my favorite waterfall in Maui, Wailua Falls. Gazing up at the thunderous roar of the water crashing down was simply breathtaking!
When you're planning your next Maui trip, make sure you check out at least one of the many Maui waterfalls.
Wailua Falls
Twin Falls
Alelele Falls
Seven Sacred Pools
Pro tip: build these into your road trip when driving the Road to Hana.
Explore a Cute Funky Surf Town
Paia town is a cute, funky surf town tucked away in the north shore of Maui. This is a haven for local artists and surfers.
When you're in Paia town, check out some of the amazing beaches, like Baldwin beach. Explore the town by hopping into one of its many (amazing) restaurants, check out the shops, and so much more.
Spend Time Finding Things To Do in Lahaina
Located on the west side of Maui, Lahaina used to be a whaling village back in the day. Nowadays, Lahaina is THE place to find bars, restaurants and things to do in Maui at night!
Because this is the largest town in the island, it definitely has a different vibe than the resort areas. It actually feels like people live here!
Check out some of the restaurants, the harbor, and of course the Banyan tree area. Top it off with some shave ice and you've got a great day in the making.
Go Surfing
Have you ever wanted to try surfing? There's so many perfect beginner surfing spots in Maui, you're totally in luck!
If you have no experience surfing and would like to learn, take a surfing class with one of the many companies in Maui that will teach you how to surf. Check out some of the following to get started:
Go Kayaking
If you're looking for water adventures that are a bit easier than surfing or swimming, try kayaking!
While open ocean kayaking can be intimidating, if you're more of a beginner (like me!) you can book a kayaking tour with a tour company. Check out the following:
Paddle an Outrigger Canoe
Outrigger canoes are the traditional vessels that were used to discover the Hawaiian Islands. Once upon a time they were the primary method of transportation between the islands, and were used for many different things.
If you're looking to partake in a piece of Hawaiian culture, book an outrigger canoe tour!
Visit Molokini
The Molokini crater is probably the most popular snorkeling spot in Maui and for good reason. Molokini is in the middle of the ocean but the crescent shape rock formation creates a protected environment with calm waters, a lot of fish, and excellent visibility.
Snorkeling in Molokini is one of the BEST things to do in Maui, and it's not super pricey either! There's a bunch of different tour companies that will take you out to the crater for about half the day, and many provide food and drinks! I've used Pride of Maui and really liked them.
If you go visit, make sure you wear reef safe sunscreen like this one and book an early morning trip to increase your chances of actually being able to get out to Molokini.
Molokini is perfect for snorkeling and scuba diving.
Things to Do in Maui on a Budget: Eat Cheap Local Food
The food in Maui is AMAZING. There's plenty of tropical fruits and fish that make for amazing cuisine. You don't have to ask yourself "how do I eat in Maui on a budget?" because I got you covered!
If you're looking for places to eat in Maui, check out some of the following spots for breakfast, lunch and dinner!
Eat Shave Ice
Hawaiian shave ice is like no other shave ice I've eaten before. It's soft, delicate, and just perfect for those hot summer days. There's several places in Maui where you can find shave ice (and I think it's worth to try as many of them as possible!) but my absolute favorite is Ululani's.
You can find Ululani's scattered throughout the island, and there's also a location at the Hyatt hotel in Kaanapali. Try some of their recommended combinations – it's a perfect way to keep cool during a hot Hawaiian day.
Check Out the Farmers Market
An easy way to sample the local food in Maui is to make a trip to one of the local farmers markets that happen throughout the island. Did you know that there's a bunch of farming that happens in upcountry Maui? If you visit a farmers market your fresh fruit could have been picked a few hours ago!
For a list of Farmers Markets in Maui, check out this guide.
Geste Shrimp Truck
Words really can't convey just how much I love this shrimp truck. Tucked away off the side of the road in Kahului, Geste serves up no-frills lick-your-fingers-good shrimp plates with rice and macaroni salad. There's a reason this place has super long lines and crazy wait times. It's absolutely worth it.
Pro tip: Do yourself a favor and call your order in in advance. But even if you don't, make a trip to this little truck for an amazing cheap meal!
Eat fish tacos
I'm a sucker for a good fish taco, especially when that fish is fresh caught and local! Fishing is big in Maui, and there's plenty of restaurants that will gladly serve up some fresh fish tacos.
When you're in Maui, find a local restaurant (suggestions below) and gobble up some fish tacos after a long day at the beach. You'll be so glad you did.
Coconut's Beach Cafe
Ono Tacos
Paia Fish Market
Try Spam Musubi
No list of things to do in Hawaii would be complete without Spam Musubi, a popular snack food! Spam musubi is made up of rice, spam, and a bit of nori and is ubiquitous in the Hawaiian islands.
You can often find spam musubi by the register of gas stations and convenience stores in hawaii. Go ahead and give it a try next time you're in Maui!
Try Macadamia Nut Pancakes
Have you ever had macadamia nut pancakes? If you haven't, you absolutely MUST next time you're in Maui. Macadamia nut pancakes are rich, buttery, hearty, and SO delicious.
These are best enjoyed served hot at a local breakfast joint. My absolute favorite is 808 Grindz Cafe in Lahaina. Be ready for a long wait, but I promise it's worth it.
Drink Local Beer
If you're looking to indulge in some adult beverages while in Maui, make sure you check out the Maui Brewing Company. They make and sell craft beer and sodas, and even provide brewery tours.
Head on over for lunch or dinner, grab a bite to eat (paired with some beer of course) and enjoy the Maui weather.
Best Cheap Outdoor Things to Do in Maui
Let's be real: you're not going to Maui to hang out in your hotel room all day. You're going to Maui to go to the beach, explore the outdoors, and be in nature.
That's the thing with this Hawaiian island, there's PLENTY for you to do outside. Make sure you pack some sunscreen (reef safe is always best), your hiking shoes, and breathable clothes and get ready to get outside!
Bike Down a Volcano
If you're feeling like gettoing some additional physical excersice in after you watch the sunrise, book a biking tour. You can bike down the side of Halekala.
We saw plenty of bikers from all skill levels making their way down the volcano, and honestly it looked like a ton of fun!
Check out Bike Maui for more information on how to book your biking tour.
Go on a Pineapple Farm Tour
Did you know that Hawaii used to produce a large chunk of the world's pineapple crops? There's a rich history of agriculture in Maui, and while the pineapple industry might not be Maui's main economy, you can still check out an actual pineapple farm in the island.
Book a tour with Maui Pineapple Tours and get up close and personal with Maui pineapples. You can taste the fruit, tour the distillery, and even take a pineapple home with you.
Check out the Lavender Farm
I absolutely adore the smell of lavender. It's beautiful, aromatic, and makes me feel calm and relaxed all at the same time. If you like lavender as much as I do, check out the Ali'i Kula Lavender Farm.
General admission is only $3 per person, and you're able to see (and most importantly, smell) the lavender fields. Make sure that you check out the gift shop while you're there and come home with some incredible Maui lavender products.
Go Horseback Riding
Yes, really! You can totally go horseback riding in Maui. There's a rich tradition of Maui cowboys – or paniolos as they're known.
There's several horseback riding tours that you can book in Maui, check out this list for some of the best ones.
Ride an ATV
If you like a bit of adventure and off-roading, ride an ATV when you're in Maui. The cool thing about ATVs is that they allow you to reach places not otherwise accessible by regular vehicle, really allowing you to get OUT there.
Go Parasailing
Parasailing is totally on my bucket list, mainly because it looks like a ton of fun. When you go parasailing, you're strapped in floating up above the water while a boat pulls you along.
There were a ton of people parasailing right off Kaanapali Beach by our hotel and it looked incredible.
You can book your parasailing trip with West Maui Parasail or UFO Parasail.
Island Hop
Most of the Hawaiian Islands are super close to each other. due to this, you can find some really cheap plane tickets to get you between the islands. Plan an overnight day trip from Maui to another island for cheap by checking plane ticket prices.
Go to a Luau
Yes, I know – Luau's are totally cliched but I personally LOVE them. I like getting to see a reenactment of a piece of Hawaiian history, the hula dancing, and enjoy a great meal all at once. What more could a girl want?
In Maui, perhaps the most highly recommended luau is the Old Lahaina Luau. Make sure you check it out next time you're there.
Looking for More Tips to Plan Your Hawaii Vacation?
Looking for a FREE printable packing list for your Hawaii trip? Check out this post for all the things you need to pack for Hawaii!
Read this post to get all the best tips to plan a cheap Hawaii vacation!
Pin this for later!